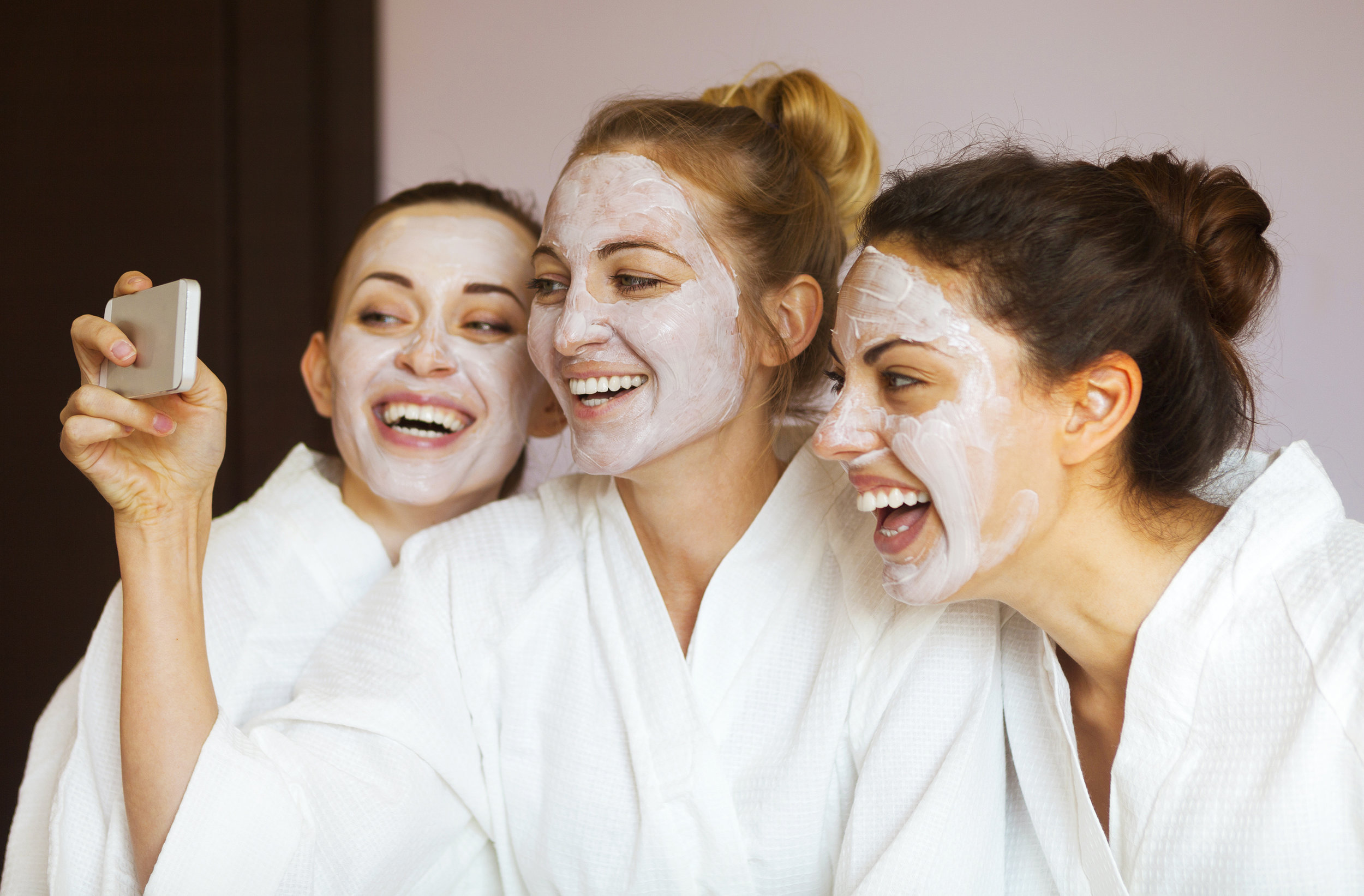 Looking for the way to celebrate that special occasion with your friends, family or co-workers? We've got you covered!
Our Party is a gathering of 3 or more guests coordinating facial services together. Whether it's a special occasion or "just because", unwind and Celebrate together at Skin Facial Bar!


For more information on how to create a custom Spa Party for your group, please contact us directly.
SPA PARTY REQUEST FORM
We recommend that you pre-book your party at least 4 weeks in advance to ensure we can accommodate all your spa needs. Prices vary on number guests and treatments chosen. There is a minimum of 3 guests per booking. A credit card is required to reserve your party. During busy seasons we cannot guarantee availability. Please note that unfortunately full charges will apply if any of your guests cancel, a reduction in number of guests, or a no show occurs for any reason with in 3 weeks from date of the event. Payment can be done by cash or credit card. Gift certificates, discounts, or coupons may not be used for Spa Parties. Please refer to our Spa Party Request Form for more details, or telephone one of our friendly Spa Coordinators at 703.827.3777, or e-mail us using the form.

*Please note that your submission is merely a request and bookings are subject to availability. Your Spa Party request is not confirmed until you have spoken with one of our receptionist and credit card is secured.